House Party Bar Dubai, Fairmont Sheikh Zayed Road
This New Dubai Bar Throws the House Party You Wish You'd Had in the 90s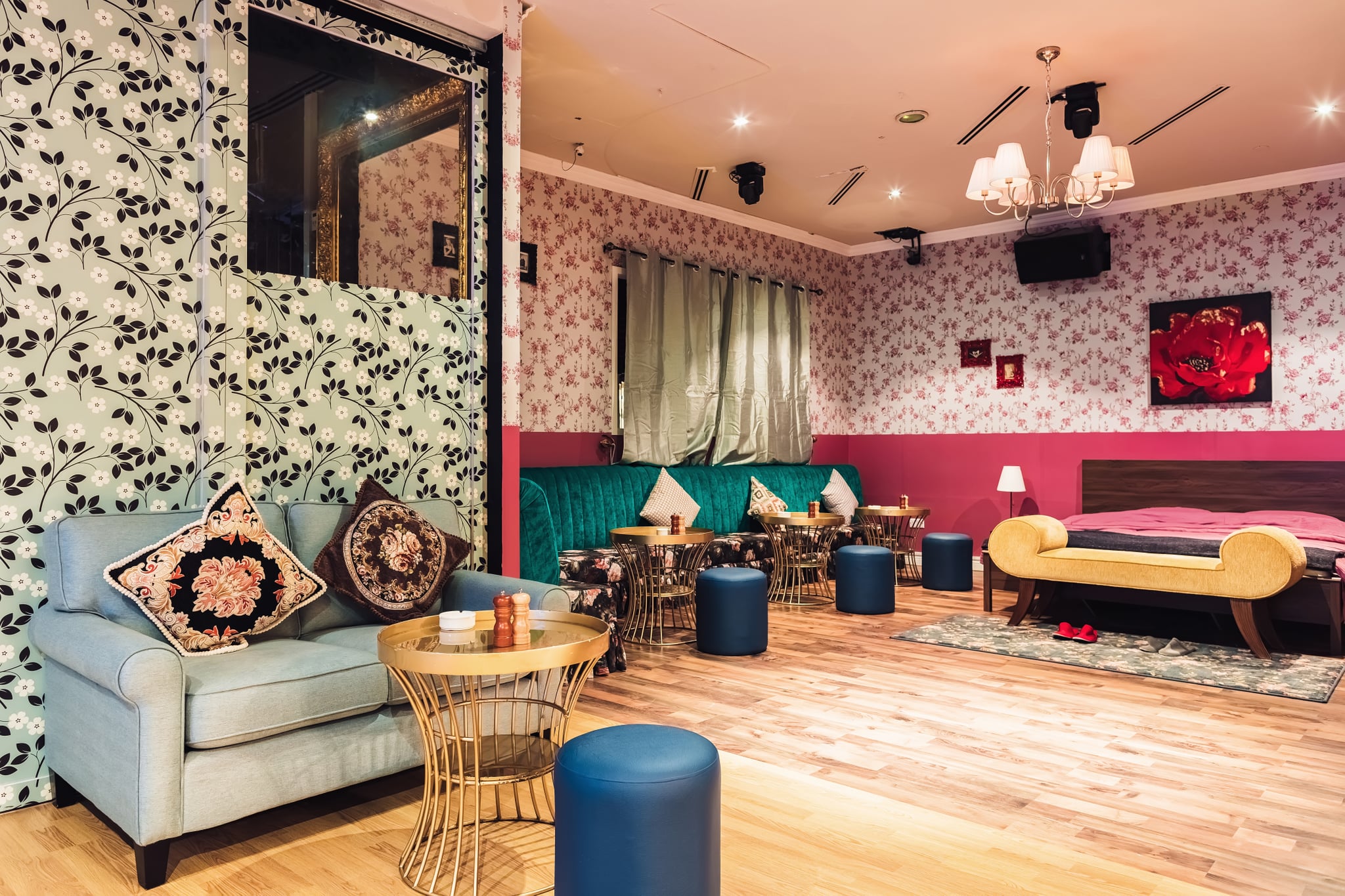 If you grew up watching Kid and Play get up to no good in the film, House Party, you'll love this new venue in Dubai's Fairmont Hotel. The Sheikh Zayed Road property has opened a spot that makes you feel like you've taken over your grandma's pad while she's unsuspectedly enjoying her vacation, but it's so much cooler than that.
Accessible through the hotel's Cirque le Soir nightclub entrance, a House Party Bar you can kick back with a drink while watching Clueless on TV or Home Alone during a game of Beer Pong. The best thing about a house party is how casual and chilled out you can be, and the same goes here. If you feel like taking a nap there's a bed, or you can chill in the bathtub – although we wouldn't recommend removing any clothing.
When you're feeling peckish, food arrives in a pizza box, and with drink names raging from "Wassuupppppppp" to "The Super Mario" you're guaranteed to be in your element if you love all things 90s. With a playlist consisting of Britney Spears, NSYNC, Michael Jackson and Nirvana, it's a serious throwback.